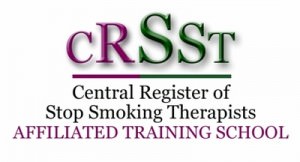 Stop Smoking in one session.
Join this fantastic event and learn how to change people into Non-Smokers'. Discover what to say when you answer the phone, how to attract more clients, how to change your clients belief that stopping smoking is going to be difficult. How did they learn to smoke? What are the reasons smokers have for not stopping? How to identify and change the links and triggers to smoking. Learn to use the chemicals in tobacco to persuade your client to stop easily.
I also cover what to do if a client does revert & much more.
A Diploma as a Smoking Cessation Specialist will be awarded which gives you eligibility for membership of the GHR Central Register of Stop Smoking Therapists.
These are practical workshops where you join in.
Watch a full live demo with John as the hypnotherapist.
Included in the special price are all your course notes, including a template of a smoking cessation session and free bonus material on an E-Pdf copy of my Stop Smoking Training Manual plus a Ring binder, a quality pen and regular supplies of tea/coffee and lunch all included for only £150.00.
Alternatively my E Version Hypnotherapists Stop Smoking Manual is available at only £55.00. A Diploma can be awarded on submission of two case studies using some of the techniques. Distance Learning Diplomas cost £20.00 including postage.
Forthcoming Smoking Cessation Event