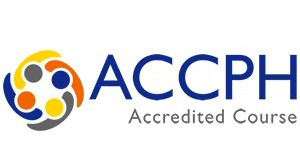 Join me for a great day and allow me to share with you how I regress clients safely to their ISE (Initial Sensitising Event) and make the necessary changes to improve their lives.
The training day covers…
How to understand the Abbreviations
Understand Primary & Secondary Gains
Understand the uses of Age Regression
How to Regress clients safely and effectively
Uncover the Causal & resolve the internal conflict
How to recognise and deal efficiently with abreactions
Using Gestalt techniques to help the IC (Inner child)
Talking to the CA (Current Adult)
How to spot the client's Non Verbal signs
How and when to use Future Pacing
Future Pacing
Integrate and associate your client back to the present
What to do when client says, nothing is happening or nothing is there
Use my effective induction and deepener directly to Somnambulism
The six main questions you must know and ask
Regression step by step process template
Watch live demonstrations and practise with fellow delegates.
The day involves – All of the above!
Live demonstration (No DVD or videos) of my methods (Volunteers required).
The opportunity to practise one on one with fellow course members.
What you will get
A course 4 ring binder
A quality pen
Course hand outs
Process Checklist template
Post course support
The confidence & ability to use Regression techniques.
A full day with John doing all the training and demonstrations
A Pdf copy of my Regression Training Manual
Refreshments on arrival
Lunch is not included
If you cannot attend then purchase my distance learning Pdf Hypnotherapists Training Manual for £55.00.
A Diploma can be awarded on submission of two case studies using some of the techniques. Distance learning Diplomas cost £20.00 including postage.

The Award:
Diploma in Age Regression