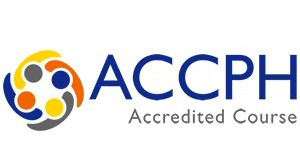 Join me for a practical learning & fun workshop.
Learn new skills and have a great time doing so.

NEW AWARD.
  DIPLOMA AS A MASTER HYPNOTIST
Eligible to use the following letters after your name D.M.H.
You will have the WOW factor after this exhilarating event!

Learn some quick inductions and deepeners that will save your voice and your time. I will show you how to induce Hypnosis quickly, easily and comfortably.
Create Hypnotic Amnesia.
Practice some entertainment ideas if we have willing volunteers.
Content subject to change without notice.


Examples are
Four important process stages
8 Word Induction
Using sounds to deepen
3 Word Induction
Magnets Induction
Eye Induction
Instant Inductions
Bridge of Nose Induction
Rapid Deepeners so quick your clients will love them
Fall back
Shock inductions
Three Points Deepener
Catalytic Deepener
Kinaesthetic Deepeners
No more staircases
Create Hypnotic Amnesia
Simple process words
Time permitting some entertainment demonstrations
What you get:
Ability to impress your client so they tell others
Test depth of trance covertly and overtly
When and how to use convincers
Amazing Impact inductions
Alternatives to imaginary staircases
Alternatives to PMR
Stage or party stuff and more subject to time constraints
Confidence in abundance
The WOW Factor feeling
You award is :
Diploma as a Master Hypnotist
D.M.H.
Teas & coffees on arrival
Please note lunch is not provided.
If you cannot attend the event purchase my Inductions and Deepener Manual at a special offer price of only £19.99 for a limited period.

Forthcoming Rapid Induction Event