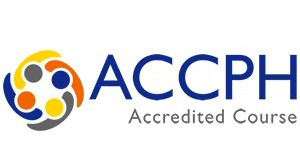 Become a CERTIFIED Emotion Solution Specialist.
This is the event that will give you the edge over other Therapists.
Improve your skill set on helping clients.
Overcome-:
Phobias
Panic Attacks
Anger
Guilt
Fear
Sadness
Bereavement
and much more
How changing Sub-Modalities can help change clients lives.
TOTE system/process to measure change.
Treat Phobias using The Fast Phobia Technique.
Many clients often have no idea what is causing their problem.
Discover how to help them gain this realisation and then overcome their difficulty.
An effective Psychotherapy technique prior to Hypnosis.
Use Gestalt Therapy Techniques to e.g. help clients deal with the "Significant other" (Cause of problem).
Superb for bereavement closure.
Fears
Panic Attacks
Nightmares
Flashbacks
Uncover the message in recurring dreams utilising Gestalt Techniques.
Live demonstrations on different techniques.
Time limitations might reduce ability to demonstrate or practice both Gestalt techniques as each session takes as long as it takes the volunteer to complete.
Opportunity to practice.
The training fee includes:-
All of the above
Course material
Fully prescriptive process notes
Post course support
4 Ring Binder
Pen
Refreshments provided only on arrival
Accredited Diploma as an Emotion Solution Specialist. (Dip.E.S.S.)
Please note lunch is not provided
N.B. You can book Weight, EMDR inc Hypnosis and Emotions
for a combined offer of £395.00. Saving £100.00.
If you want to book all 3 then e mail me for an invoice.
A deposit of £95.00 secures your place. The balance is due on or before 24th February.


Your award:
Diploma as an
Emotion Solution Specialist
Forthcoming Emotion Solution Event