Weight Control
Hypnotherapist Specialist Diploma Event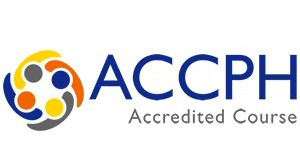 A fantastic event sharing how I treat clients for Weight Issues
And how to increase your own revenue
Our day covers: –
How to sell your expertise over the phone
What to say when you answer your phone
Understand the difference between price and value
How to overcome cravings
How to stop clients eating certain foods
Develop your skills using Aversion Techniques
Develop your skills using Suggestive Therapy
The reason Diets fail and Hypnosis works
Parts Therapy and Re-Framing Parts
Negotiate with the "Eating Part"
Using the Conveyer Belt
Start Client's Exercising during Sleep
Amplifying the Post Hypnotic Suggestion (PHS)
Shrinking Clients Stomach
Learn my fantastic Imaginary Hypnotic 'Gastric' Band & Adjusting methods
Discover how to run group multiple sessions
Gain group rapport in seconds
Some Hypnotic jokes to get group laughing
Copy of my ice-breakers
Our day involves: –
Live demonstrations
Craving Busters
Food Busters
Drinks Busters
Shrinking stomach
Live demonstration of one full weight session
Changing Client Behaviour
Uncovering the Causal (Depends on what our volunteer tells me as to which technique I demonstrate)
Negotiate with the Part (Depends on what our volunteer tells me as to which technique I demonstrate)
Future Progression
Talking through organising and hosting groups
Format for 4 once weekly group sessions
What you will get: –
A comprehensive 4 session running order for Weight & Banding
Sound effects of theatre porter. Sent by E Transfer after event.
Pdf copy of my Weight Training Manual
Material during class.
A prepared format for Hypnotic Gastric Banding
Template for your own Group sessions, including all required material
A course 4 ring binder
A quality pen
A new understanding
A copy of my marketing template
The confidence to charge what you are really worth
Refreshments on arrival

Please note lunch is

not provided

.

Alternatively if you cannot attend in person, consider purchasing my 45 page fantastic E Manual in Pdf format for only £55.00. A Diploma can be awarded on submission of two case studies using some of the techniques. Diplomas cost £20.00 including postage.
Copy of the content is available prior to purchase. This is not automated so you need to contact me as a human has to arrange the transfer.
If you need to book accommodation or public transport wait until
I confirm in writing that the course is running before committing
yourself to any extra cost
                                                      Your award:
                                         Diploma as a Weight Specialist