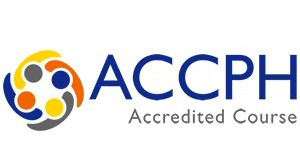 STOP PRESS NEWS.
I am including my template matrix of presenting client issues
with a selection of choices of intervention techniques.
E.G. Presenting issue say a Phobia. Look down left side of matrix and select treatment tools.
Stop smoking as issue then look down left side of matrix and choose intervention techniques.
This will make your life as a Hypnotherapist so much easier.
You are not allowed to copy this matrix or share this
or exchange it with any third parties.
Scroll all the way to the bottom for details of another 3 day Specialist Practitioner event during September in Leamington Spa.
A new 3 day fantastic Diploma event.

Holiday Inn Leamington Spa in Warwickshire.

Friday 8th until Sunday 10th November
This course is designed for;
Those who have completed a recognised certified practitioner course.
Those who trained and for some reason did not get started.
Those who have some gaps in their skill set.
Those who wish to refresh and increase skill level.
Those who wish to return to our profession after a gap period.
Those who will benefit from watching live demonstrations.
We proceed at a rate of speed to suit each group.
How much we cover depends on the group.
I don't have any wasteful time fillers, you all know what I mean.
I explain then demo then you do the same.
Use my matrix to build your own client sessions.
All written material is clear concise easy to follow step by step by step.
Dip. C.S.H. (Letters after your name)
Change Specialist Hypnotherapist
Examples of what we will be selecting from during your three days;
Setting up client session
Initial questions to ask.
Keeping client records.
Hypnosis client explanation.
Calm place.
Induction process.
Four stages.
Gentle Inductions
Fast & Rapid Inductions
Instant inductions.
Kinaesthetic Deepeners.
Utilising sounds.
Count back.
Plus alternative count back with positive affirmations.
Saving information to subconscious memory bank.
Utilising sounds to deepen.
Learning skills to;
Change clients beliefs.
Change own Beliefs.
Change Behaviour.
Change how you think act and believe.
6 Step Re – Frame.
Anaesthesia.
Swish pattern.
Explanation of phobia.
Dealing with Phobias.
Selecting New Behaviour.
Self-Esteem.
Working with Sub-Modalities.
Changing Sub-Modalities.
12 Step Process.
Gestalt Therapy.
Discussion with the Pain.
IMR set up and use.
Negotiation between parts (My method).
Removing Food cravings.
Stop clients eating foods of their choice.
Shrinking clients stomach.
Run group Weight sessions.
Ice-Breakers.
Therapy Matrix.
Marketing Template.
All this in three fantastic days for only £395.00.(Early bird. First 4 to book)
I normally charge a daily training fee of £195.00pd
so you save almost £200.00.
A non-refundable deposit of £95.00 secures your place.
Balance due 2 weeks before commencement date.
This cannot be booked on-line.
You will need to contact me for reservations and payment options.
E&OE
John is known by many across the UK and Europe
as a top hands on practical trainer.
John walks the walk!
————————————————————————————————
September 6/7/8 in Leamington Spa
This cannot be booked on line.
Only 1 single day places open.
Only 1 full 3 day event place available.
This is my final SHP course.
Holidays and work life balance looming.
E Mail jdewar@me.com
3 days covering:-
Parts Therapy day one. 06/09
Weight Specialist day two. 07/09
EMDR with Hypnosis day three.08/09
See below for content.
3 days specialist training for only £395.00. 1 place available at this early bird offer.
Non-refundable Deposit required of £95.00.
Balance due 14 days before we begin.
If you already know something about Parts Therapy, you can benefit from increasing your knowledge and skill set.
If you have never used Parts Therapy then you will learn a very powerful therapeutic method of helping clients improve their lives.
Is it client centered or therapist driven, come and learn.
Know how to use Parts Therapy and with which clients
Discover how to prepare yourself
Preparing your client
Client explanation
Use the 6 Ps
Understand how to question the Part
How to respond and Re-frame
Increase your knowledge on primary gain versus secondary gain
Understand the Parts session(s) process order
12 step process for Parts therapy
Watch live demonstrations
Volunteers requested
Practice in a safe environment
Primary gains
Secondary gains and how to deal with them
Know what do you do if the problem returns
Come and discover how to help clients on…
Weight
Smoking
Alcohol
Abuse
Anger
IBS
Depression
Unexplained Infertility
Psycho Sexual problems
And much more.
What you will receive:
You will receive comprehensive Parts Therapy Material
Fully prescriptive session template
12 step process order
Live demonstration of Silent Negotiation Method
Live demonstration of Verbal Negotiation
4 ring binder
Top quality pen
Refreshments on arrival
Weight Reduction Specialist Diploma
Become a CERTIFIED Weight Specialist.
Weight Control
Hypnotherapist Specialist Diploma EventA fantastic event sharing how I treat clients for Weight Issues
And how to increase your own revenue
Our day covers: –
How to sell your expertise over the phone
What to say when you answer your phone
Understand the difference between price and value
How to overcome cravings
How to stop clients eating certain foods
Develop your skills using Aversion Techniques
Develop your skills using Suggestive Therapy
The reason Diets fail and Hypnosis works
Parts Therapy and Re-Framing Parts
Negotiate with the "Eating Part"
Using the Conveyer Belt
Start Client's Exercising during Sleep
Amplifying the Post Hypnotic Suggestion (PHS)
Shrinking Clients Stomach
Learn my fantastic Imaginary Hypnotic 'Gastric' Band & Adjusting methods
Discover how to run group multiple sessions
Gain group rapport in seconds
Some Hypnotic jokes to get group laughing
Copy of my ice-breakers
Our day involves: –
Live demonstrations
Craving Busters
Food Busters
Drinks Busters
Shrinking stomach
Live demonstration of one full weight session
Changing Client Behaviour
Uncovering the Causal (Depends on what our volunteer tells me as to which technique I demonstrate)
Negotiate with the Part (Depends on what our volunteer tells me as to which technique I demonstrate)
Future Progression
Talking through organising and hosting groups
Format for 4 once weekly group sessions
What you will get: –
A comprehensive 4 session running order for Weight & Banding
Sound effects of theatre porter. Sent by E Transfer after event.
Material during class.
A prepared format for Hypnotic Gastric Banding
Template for your own Group sessions, including all required material
A course 4 ring binder
A quality pen
A new understanding
A copy of my marketing template
The confidence to charge what you are really worth
Refreshments on arrival
Please note lunch is not provided.
EMDR with Hypnosis
EMDR (Eye Movement Desensitisation & Reprocessing)
Join this exciting and stimulating event and learn this wonderful,
break through powerful therapy for dealing with trauma (PTSD) and much more.
N.B. This course is designed for certified Hypnotherapists.
I have successfully used EMDR on phobias, fears, guilt, pain and more.
On the day we cover…
EMDR incorporating Hypnosis
The development and history of E.M.D.R.
The Accelerated Information Process (AIP)
The E.M.D.R. Procedures.
The E.M.D.R. Protocol
Preparing our client
Questions to ask
8 stage process
The negative feeling called the SUD and how to test
The replacement feeling called the VOC and how to test
What our clients need to complete between sessions
How to use Hypnosis with EMDR and the reasons for incorporating Hypnosis?
Live Demonstrations
Demonstration on [Food] Cravings
Demonstration on a Single Trauma
Demonstration on Multiple Trauma
Practical hands on exercises
The day involves learning together with live demonstrations.
Instead of spending the day talking through a manual or death by PowerPoint we will engage for most of our day (80%) on the practical uses of EMDR.
We learn quicker and easier by doing.
Group will practice on a Single trauma or event and then Multiple traumas or events.
Involving the use of EMDR on cravings for Substance Abuse, Nicotine and Food.
Our learning experience consists of me explaining followed by live demonstrations, then you have the opportunity to practice in a supervised environment.
Think about how you learned to drive and I bet nobody spent hours with his or her driving instructor reading the Highway Code.
We got into the car and he/she explained the pedals, mirrors etc. and we drove off and learned by doing.
What you will receive:-
A comprehensive 22 page E.M.D.R. manual
Full course notes
Client recording samples
Exercise examples
Live demonstrations
The opportunity to be a volunteer and experience EMDR
The opportunity to practise in a supervised environment
The confidence to treat a wider range of difficulties
A new valuable skill set
A 4 ring binder c/w Punched pockets
Post course support
You will experience and practise this powerful therapy several times
Refreshments only on arrival
This course has no connection with EMDR Europe or EMDRIA
Please note lunch is not provided.
Your Award is a Diploma as a
Specialist Hypnotherapist Practitioner.