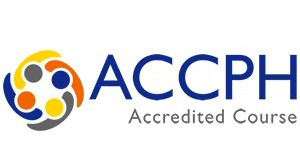 STOP PRESS NEWS.
I am including a template matrix of a selection of client issues
and a selection of choices of intervention techniques.
E.G. Presenting issue say a Phobia. Look down left side of matrix and select treatment tools.
Stop smoking as issue then look down left side of matrix and choose intervention techniques.
This will make your life as a Hypnotherapist so much easier.
You are not allowed to copy this matrix or share this or exchange it with any third parties.
A new 3 day fantastic Diploma event.
Leamington Spa Holiday Inn Friday 15th March until Sunday 17th March
South West The Devon Hotel Exeter Friday 21st June until Sunday 23rd June
Scotland Holiday Inn Motherwell or Dunfermline. Friday 9th August until 11th August
At an early stage this Scotland location could be changed to better suit delegates if more from a specific area than another.Hope this makes sense?
This course is designed for;
Those who trained and for some reason did not get started.
Those who have some gaps in their skill set.
Those who wish to refresh and increase skill level.
Those who wish to return to our profession after a gap period.
Those who will benefit from watching live demonstrations.
Dip. C.S.H. (Letters after your name)
Change Specialist Hypnotherapist
Examples of what will be covered during the three days;
Setting up client session with questions to ask and more.
Induction process.
The four stages.
Gentle Fast Rapid and Instant inductions.
Kinaesthetic Deepeners.
Utilising sounds.
Learning skills to;
Change clients or own Beliefs.
Change Behaviour.
Change how you think act and believe.
6 Step Re – Frame.
Anaesthesia.
Analgesia.
Dealing with Phobias.
Gestalt Therapy.
EMDR (Outline with demonstration).
IMR set up and use.
Negotiation between parts (My method).
Run group sessions and more.
All this in three fantastic days for only £495.00.
I normally charge a daily training fee of £195.00pd
so you save almost £100.00.
A deposit of £95.00 secures your place.
Balance due 2 weeks before commencement date.
This cannot be booked on-line.
You will need to contact me for reservations and payment options.
E&OE
John is known by many across the UK and Europe
as a top hands on practical trainer.
John walks the walk!