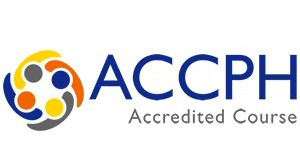 Join this exciting and stimulating event and learn this wonderful,
break through powerful therapy for dealing with trauma (PTSD) and much more.
N.B. This course is designed for certified Hypnotherapists.
I have successfully used EMDR on phobias, fears, guilt, pain and more.
On the day we cover…
EMDR incorporating Hypnosis
Now part of a 2 day event 11 – 12 January.
Combine EMDR with Parts on Saturday for only £300.00
Single day fee is £195.00.
Save £95.00 by attending 2 days.
N.B. If you previously completed my Parts Therapy course and now wish to complete EMDR then a £30.00 concession is available.Contact me.
Details on my UK events page.
The development and history of E.M.D.R.
The Accelerated Information Process (AIP)
The E.M.D.R. Procedures.
The E.M.D.R. Protocol
Preparing our client
Questions to ask
8 stage process
The negative feeling called the SUD and how to test
The  replacement feeling called the VOC and how to test
What our clients need to complete between sessions
How to use Hypnosis with EMDR and the reasons for incorporating Hypnosis?
Live Demonstrations
Demonstration on [Food] Cravings
Demonstration on a Single Trauma
Demonstration on Multiple Trauma
Practical hands on exercises
The day involves learning together with live demonstrations.
Instead of spending the day talking through a manual or death by PowerPoint we will engage for most of our day (80%) on the practical uses of EMDR.
We learn quicker and easier by doing.
Group will practice on a Single trauma or event and then Multiple traumas or events.
Involving the use of EMDR on cravings for Substance Abuse, Nicotine and Food.
Our learning experience consists of me explaining followed by live demonstrations, then you have the opportunity to practice in a supervised environment.
Think about how you learned to drive and I bet nobody spent hours with his or her driving instructor reading the Highway Code.
We got into the car and he/she explained the pedals, mirrors etc. and we drove off and learned by doing.
What you will receive:-
A comprehensive 22 page E.M.D.R. manual
Full course notes
Client recording samples
Exercise examples
Live demonstrations
The opportunity to be a volunteer and experience EMDR
The opportunity to practise in a supervised environment
The confidence to treat a wider range of difficulties
A new valuable skill set
A 4 ring binder c/w Punched pockets
Post course support
You will experience and practise this powerful therapy several times
Refreshments on arrival
This course has no connection with EMDR Europe or EMDRIA

Please note lunch is not provided.


Your award is:
A Diploma
in EMDR incorporating Hypnosis.
Forthcoming EMDR Event